Von Tom Braegelmann
The bots are multiplying: in the field of AI-based bots (poshly called "dialog systems") for all humans, Google now offers Bard and Labs for Workspace, which the company presents as innovative solutions aimed at using AI in everyday life. Access is still limited (Bard not yet available in the EU without VPN, Labs by invitation only), but our bot-charmer Tom Braegelmann has already tested the two applications and reveals in which areas they are already suitable for lawyers and advocates – and where there is still room for improvement. It is to be expected that these Google Bots will soon enter into fierce competition with ChatGPT and BingChat in Germany as well.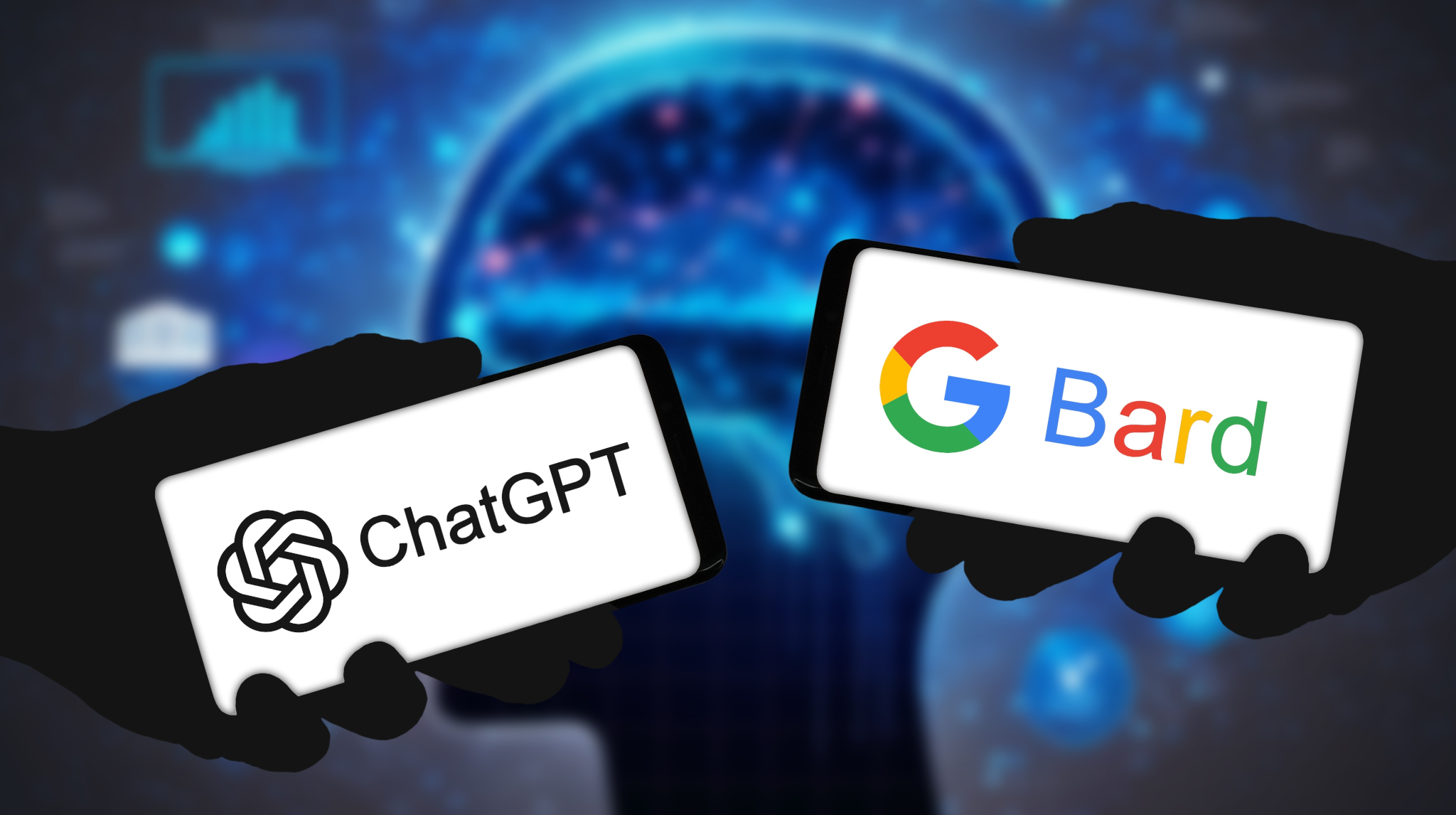 Google Bard – Introduction and differences to ChatGPT
Like ChatGPT, Google Bard is an AI-based chatbot (Google also calls it a "collaborative AI service") that uses Google's own large-scale language model LaMDA ("Language Model for Dialogue Applications"). The plan is to soon move the bot to an even stronger language model called PaLM (Pathways Language Model). The bot was named after William Shakespeare because Shakespeare is also known as the "Bard of Avon". Why Shakespeare nickname is used for a simple bot can only be answered by Google's marketing department, but it seems somehow intended to sound like a creative algorithm as a storyteller.
ChatGPT is the other chatbot, which was trained by OpenAI, already accessible to humans since the end of 2022 (for free in version GPT-3.5, foe a fee with GPT-4), with texts/data from the period until 2021 (ChatGPT therefore does not know who has just won the German football championship – although recently plugins and Internet search in the full version of ChatGPT in a beta model were released for testing). In contrast, Bard and Labs are connected in the background with Google's Internet research capabilities and are therefore more up-to-date. BingChat, on the other hand, is a free chatbot from Microsoft based on the GPT-4 model from OpenAI, which can pull more up-to-date information from the Internet (unfortunately only with the mediocre Bing search enginge, not with Google) and has additional visual features that are mostly still missing in other chatbots (Google Bard has image generation, this was just unlocked, but it doesn't work well yet, I tried it). Moreover, BingChat - unfortunately - requires you to use Microsoft's Edge browser and to be logged into it with a Microsoft account.
Google Bard: My experience 
I've been using Google's Bard chatbot for a few weeks now, and I'm really impressed with how much it has improved. When I first started, it acted clunky and didn't always understand my questions, and its responses were wooden as well. But over time, the bot has gotten better at understanding my questions and prompts and giving me more reasonably helpful answers. You can definitely tell that the bot is directly connected to the content of the Internet via Google. I'm particularly impressed with Bard's ability to realistically try to generate legal text in accordance with German law, even though the bot currently essentially speaks only English. Specifically, this means that the bot currently pretends that it neither understands German nor can output text in German (of course, we all know that Google is of course very good at German, but at the moment this feature is formally disabled). So the bot can answer questions about topics in Germany or about German law, but at the moment only in English.
Now I am a lawyer and often have to deal with very complex legal issues very quickly. This is where Bard can help – the chatbot is not perfect at all, like all the others, it likes to make fantasy quotes, especially in legal terms, but it can also present legal argumentation – I can just ask it, and it usually gives me a draft in seconds, much faster than ChatGPT. For example, you can ask about what the conditions are for filing for bankruptcy or what the upcoming AI regulation for Europe will look like. Unlike ChatGPT, one notices that the bot is kept up to date by current internet research. There's also a button that lets you Google the content you've generated with the prompt. Bard is also getting better at being seemingly witty and funny. In the last few weeks, I've laughed with (or at?) the bot a few times (which may say more about me than it does about the bot). 
Labs for Google Workspace: The new chatbot from Google 
With Labs, Google has opened an additional platform that allows users to use chatbot features in GoogleDocs and Gmail. Here's what it looks like:

Labs is already pretty articulate. It can even address German legal issues and compose memos, unfortunately only in English at the moment. But the bot is already very receptive to precise legal prompts and checks itself against the Internet via Google (some therefore call Labs (and Bard) potential plagiarism machines, because they remix current Internet content). There are a lot of mistakes and sometimes it doesn't work smoothly. But: Labs is catching up with ChatGPT and can already be a valuable tool for users. One can already use it to draft contracts, review legal documents, and write legal memos. It can also be used to research legal topics and develop legal arguments. Labs for Google Workspace is a powerful tool that lawyers and legal professionals can use to improve their work. 
Here are some concrete examples of how Bard but also Labs for Google Workspace can be used by lawyers and legal professionals. For example, Labs can be used to explain legal terms. A user could ask: 'What is a severability clause?' and the tool could provide a precise and understandable explanation. In addition, it can be used for contract analysis. A short prompt like 'Explain clause XY in this contract', including the insertion of the clause, can already provide a detailed and easy-to-understand interpretation of the corresponding contract clause. 
Bard and Labs for Google Workspace can also be used to create legal argumentation, so these tools can be used to organize and analyze legal references, citations, and information. This can help lawyers and attorneys develop strong arguments to support their clients' case. Overall, Bard and Labs for Google Workspace are a powerful tool that lawyers and attorneys can use to improve their work. It can save time, improve accuracy, and help lawyers work more efficiently.
Google is catching up, but hasn't yet caught up with ChatGPT
ChatGPT is currently more eloquent than Bard, according to my impression, but slower. BingChat has the advantage that the chatbot also compares its results live with the Internet – but Bard also seems to be doing that more and more. The advantage of Labs is the integration with Google Docs and Gmail, which makes it very easy to use. What is still missing from both offerings is the option to upload your own documents and then modify them linguistically using the tool.
Currently, you can only use Bard as a bot in Germany via VPN, since Google has currently blocked the application in the EU (probably out of regulatory caution). However, setting up a VPN is very easy.  Labs, on the other hand, also works without a VPN, but currently only by invitation, here's hoping that the offer will soon be unlocked for everyone. In this respect, I am happy that I can already offer interested people a little preview. Overall, I'm impressed with Google's Bard and Labs. They are powerful tools that can be used for a variety of purposes. I'm excited to see how Google's offerings continue to improve in the future.
IMPORTANT: Please always keep in mind when dealing with bots and dialog systems: Data protection of personal data, attorney-client privilege, copyright and other IP rights, trade and business secrets must always be strictly observed. Please take the utmost care when copying texts into these platforms: always anonymously.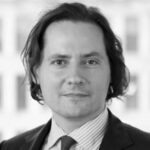 Tom Braegelmann is a lawyer at Annerton law firm. He is an internationally experienced insolvency and restructuring expert, previously worked for well-known commercial law firms and is admitted to the bar in both Germany and the US. As an attorney specialising in bankruptcy law/insolvency and copyright law, he practised in New York for over three years. Tom Braegelmann is very familiar with the latest technological legal developments, in particular with the digitalisation of business, restructuring and insolvency law.